VITAL LIFE PROJECT
Vital Life Project is an online membership community of like-minded sovereignty seekers.
Join the Community
Feel like something's

missing?
If you're like so many of us, you're struggling. You're tired, overwhelmed, feeling disconnected and on the hamster wheel of life, all while fighting with your body—headaches, bloating, rashes, pain, and weight fluctuations.
You may also feel a stirring inside. A sense, deep down, that you deserve more. That you can heal. That you aren't broken, damaged, and stuck.
You long for connection, inspiration, motivation, clarity, calm, and strength…
There's an easier

way.
Maybe you've tried healing on your own, and you've been left feeling frustrated and lost, drowning in a sea of health blogs and conflicting information.
You likely already know that we haven't been told about the body's innate capacity to heal.
You may have already started to make small changes in your daily routine, or maybe you've made big changes that you couldn't sustain.
Maybe you've taken two steps forward, but retracted when your friends or family seemed threatened by your new lifestyle habits.
Join Us in Vital Life Project
The original, steadfast membership community created by Kelly Brogan, MD and lead by Jamie Davidson, inspired by the evidence-based, history-making program, Vital Mind Reset.
Vital Life Project is a one-stop-shop for you to step into self-ownership. In this community, we will hold space for radical healing, for awakened consumerism, and for the mystery and beauty of a life lived from wonder, rather than fear.
In Vital Life Project, we dig into transformative deep dives, discuss inspiring actions to take in life today —supporting each other along the way.
"This space already has a high frequency, peaceful, safe, gentle air about it. It is magical." – Cathryn
"I am more 'in' than ever. The feelings of safe haven and even a sense of intimacy and vulnerability that I experienced on the live call were amazing!" – Pauline
"I'm so delightfully surprised at how these steps implemented in the membership are sticking for me as a person." – Neha
Hi, I'm Jamie,

VLP Community Manager
Have you ever been told that your struggles are a "problem to be fixed"? Carrying burdens that are too heavy to lift is a feeling I know well, but you can be free of that weight. Digging into the shadows, not running from or numbing them, is where we find our freedom. I've personally stood at the crossroads and stared down the path of disconnection and fear. Finding Dr. Kelly Brogan and her work was a lifeline back to myself. Now I'm committed to serving as a guide for others seeking the same liberation.
For over five years, I've had the honor of working directly with Kelly in a unique mentorship. I assisted her in the creation of Vital Life Project and have supported thousands in their return to self-ownership, health, and spiritual reclamation through our circles and coaching. My journey from patient to VLP Community Manager, paired with a gift for mirroring the highest possibility in others, allows me to shepherd people into the life they came here to live.
I hope you consider joining us and giving yourself the gift of this community!
What we believe
We believe in bodily sovereignty, health freedom, radical healing, and feel that this can only be fully experienced beyond the framework of pharmaceutically driven medicine and associated mainstream media indoctrination. Together, we reclaim and cultivate the joy, vitality, and freedom that is our birthright through self-care, personal responsibility for health, emotional self-regulation, and embrace of the body's innate regenerative capacity.
Miracles are

possible

in community
Personal reclamation and lifestyle medicine can lead you to places that your doctors, family, and even society at large might have told you is not possible.
You deserve to feel grounded in your power and to take it back from all of the places you've given it away—food addiction, workaholism, people pleasing, and all of the ways we de-prioritize our health and wellness every single day.
We're not meant to heal alone.
We're designed to support each other through the fear that accompanies change and growth. This is the evolution of the collective, and there's nothing more powerful than a group of like-minded people coming together for change and empowerment.
You're a fit for the VLP Community if you
share our desires to:
Train yourself to respond to symptoms with curiosity rather than fear.

Live a doctor and medication-free life.

Learn your body's unique language of well-being.

Grow your support circle of like-minded wellness explorers.

Pluck the low-hanging fruit of your recovery through practices that dramatically move the needle.
Become a part of our healing community...
Vital Life Project at a glance...
Vital Life Project is the space you join when you are committed to walking the path of personal responsibility—for health and for happiness—and you know that it's easier to walk with others who GET IT.
Meetups & Group Coaching Calls
Most weeks you'll be invited to a live call (video optional) for all community members to gather in sacred space. This is an opportunity to connect face-to-face in real-time, and lean on your community for support as you walk the path of radical healing and reclamation. I am doing LIVE group coaching once a month where you can play with me in the hotseat! Other group calls are led by Jamie Davidson. And we have both men's and women's groups.
Private Online Community
Connect with like-minded wellness seekers in our private online community on Circle.so (our Facebook group alternative), with content organized by sovereignty paths including relationships, food, health, spirituality, families, and femininity. Our Member Directory and Marketplace provide an outlet for members to get to know one another and share their offerings and services.
Facilitator-Led Challenges
We engage the pillars of health reclamation through quarterly challenges that we embark on as a community. They are a light-hearted and celebratory approach to taking baby steps towards adopting new habits on your Vital Life Path. They provide an opportunity to explore holistic lifestyle medicine, with unconditional support and encouragement.
Vital Life Musings
The latest spontaneous, short videos recorded by Dr. Kelly Brogan, where she candidly shares her most timely insights, thoughts, tips, and explorations not shared elsewhere.
Exclusive Content Library
Access our collection of videos, downloadable guides, worksheets, and assessments you can use to jump start your healing. This includes our Vital Life Success Path (a six-stage spiral path for health reclamation), The Way Out Is Through Video Series, previously recorded circles, and much more!
You'll also

gain access

to...
Support for Navigating Current Events
Monthly Event Emails
Downloadable Guides, Worksheets, and Assessments
Access to Future Masterclasses
Surprise Bonuses
Exclusive Course Discounts
Access to All Future Masterclasses
Receive deep-dive insights into intimacy, relationships, advocacy and more!
VLP Member Directory & Regional Groups
Connect with other like-minds by shared interests or location. Our VLP Member Directory gives our growing community another way to feel smaller and live out our values in connection. Reach out to other members one-on-one, or serve as a connection facilitator and organize an event of your own. We're here to make friends, build each other up, and be the change we want to see in this world.
Own Your Self in the Time of COVID
This is a compilation of articles and videos on the subject of freedom and self-ownership that I hope provides a sense of grounding amidst this challenging terrain.
Tools, Tips & Techniques
These are a collection of short video clips where Dr. Kelly Brogan shares a favorite practice of hers.
Current Event Discussions & Advocacy
Despite a growing push towards censorship and authoritarian rule, this moment is an opportunity for each of us to reclaim our own sense of self and take back our power. Connect with other like-minds in favor of health freedom and personal sovereignty, and engage in lifestyles driven by faith and not fear.
"VLP has been a safe haven of sorts for me over the last year. I have found it to be a space of solace amidst what feels like the rocky terrain of today's world. When I step into a VLP circle, group chat, or live meetup, I can take a deep breath and remember that I am among like-minds who will support and encourage my growth and exploration. This allows me to feel like I'm not alone in my journey." – Sunny
"When I first joined VLP, I was feeling a sense of doom about the world around me and within me, and an urgency to flee to protect myself and my family from a not-entirely-definable threat. I was hardly sleeping and barely eating. My eyes tear up now as I recall the fear. It was like a balloon inflating, taking up all the space inside me. Engaging with VLP has been deflating that balloon." – Jack
Reclaim your vitality in like-minded community!
Join us and send your nervous system a signal of safety—the kind that can only come from being with the right people, around the right beliefs, and with the right intention to Own Your Self.
Have Additional Questions?
Is this a subscription or can I join for one month/year?
Is there a long-term commitment, or can I cancel any time?
What is your refund policy?
Can I cancel my membership and rejoin with the same price?
How much of my time will it require each month?
How will I receive the content each month?
What times/days to the live Circle calls take place?
What if I can't make a live call?
Where is your online social community hosted?
Will this membership help me make local connections? Do you host local meet-ups?
Will I miss out on anything the membership has to offer if I don't join the community?
Can I use this membership to promote my wellness services or products?
WHICH MASTERCLASSES CAN I ACCESS THROUGH THE MEMBERSHIP?
How long will I have access to membership content?
How does Vital Life Project differ from Vital Mind Reset?
Can I access Dr. Brogan's healing protocol through Vital Life Project?
Is this a community to support psychiatric medication tapers?
Does the membership include personalized medical advice or direct communication with Dr. Kelly Brogan?
"I'm overflowing with gratitude to all of you who have made this a safe place to share our most vulnerable selves. There is something going on here that feeds the spirit. Hard to put into words, but wonderful to feel." – Lisa
"Listening to the masterclass as I was puttering around the house and the 9 minute mark stopped me dead in my tracks. Instant resonation and connection. I believe I finally found my tribe." – Terri
"As a previous 'lone wolf', truly reaching out is something of a challenge. Thanks Dr. Brogan and team, and fellow VLP members, for making this space where vulnerability, curiosity, courage and honesty exist in abundance." – Linda
Reclaim your vitality in like-minded community!
Join us and send your nervous system a signal of safety—the kind that can only come from being with the right people, around the right beliefs, and with the right intention to Own Your Self.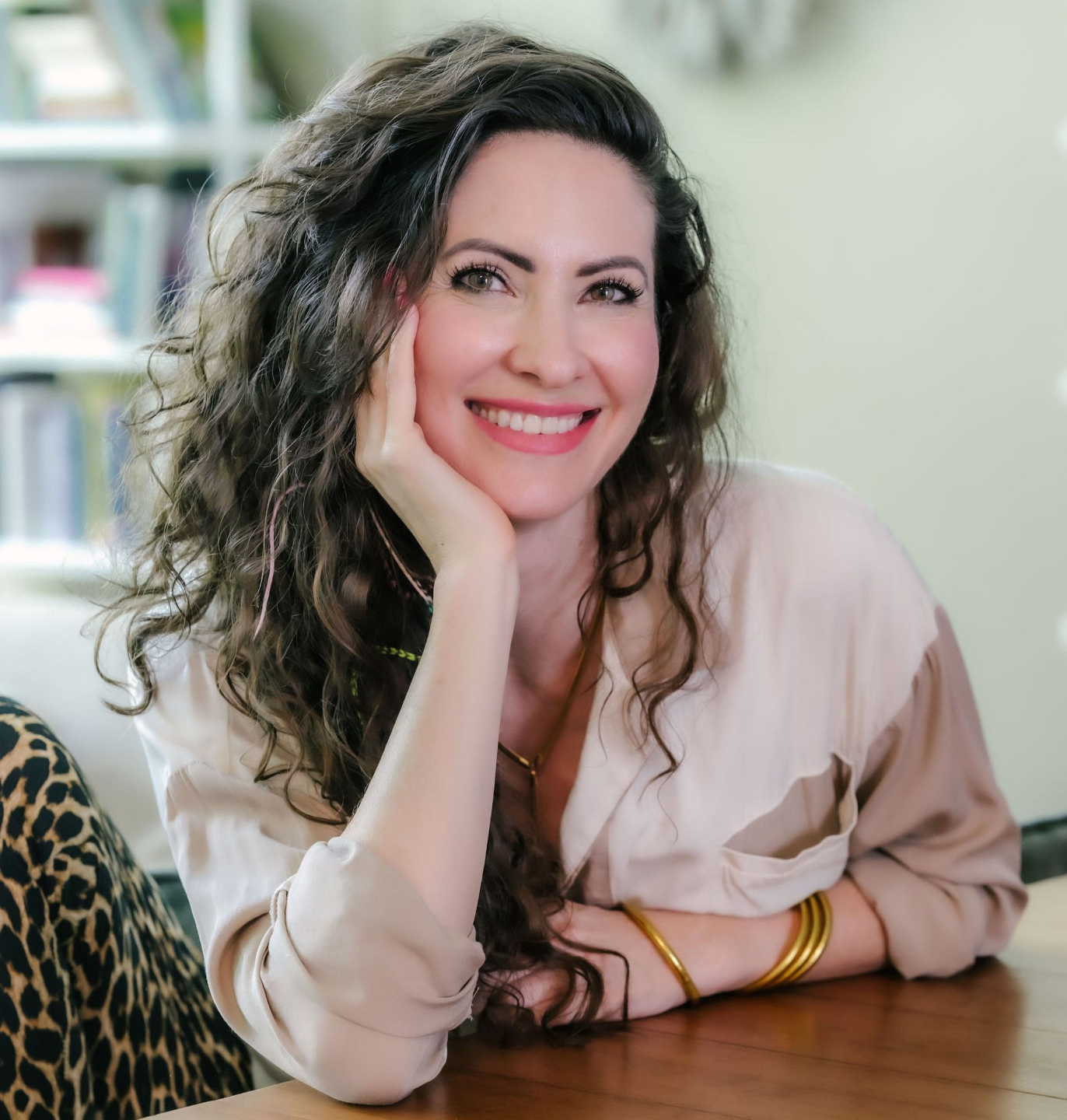 About Dr. Kelly Brogan
KELLY BROGAN, MD, is a holistic psychiatrist, author of the New York Times Bestselling book, A Mind of Your Own, Own Your Self, the children's book, A Time For Rain, and co-editor of the landmark textbook, Integrative Therapies for Depression. She is the founder of the online healing program Vital Mind Reset, and the membership community, Vital Life Project. She completed her psychiatric training and fellowship at NYU Medical Center after graduating from Cornell University Medical College, and has a B.S. from M.I.T. in Systems Neuroscience. She is specialized in a root-cause resolution approach to psychiatric syndromes and symptoms.