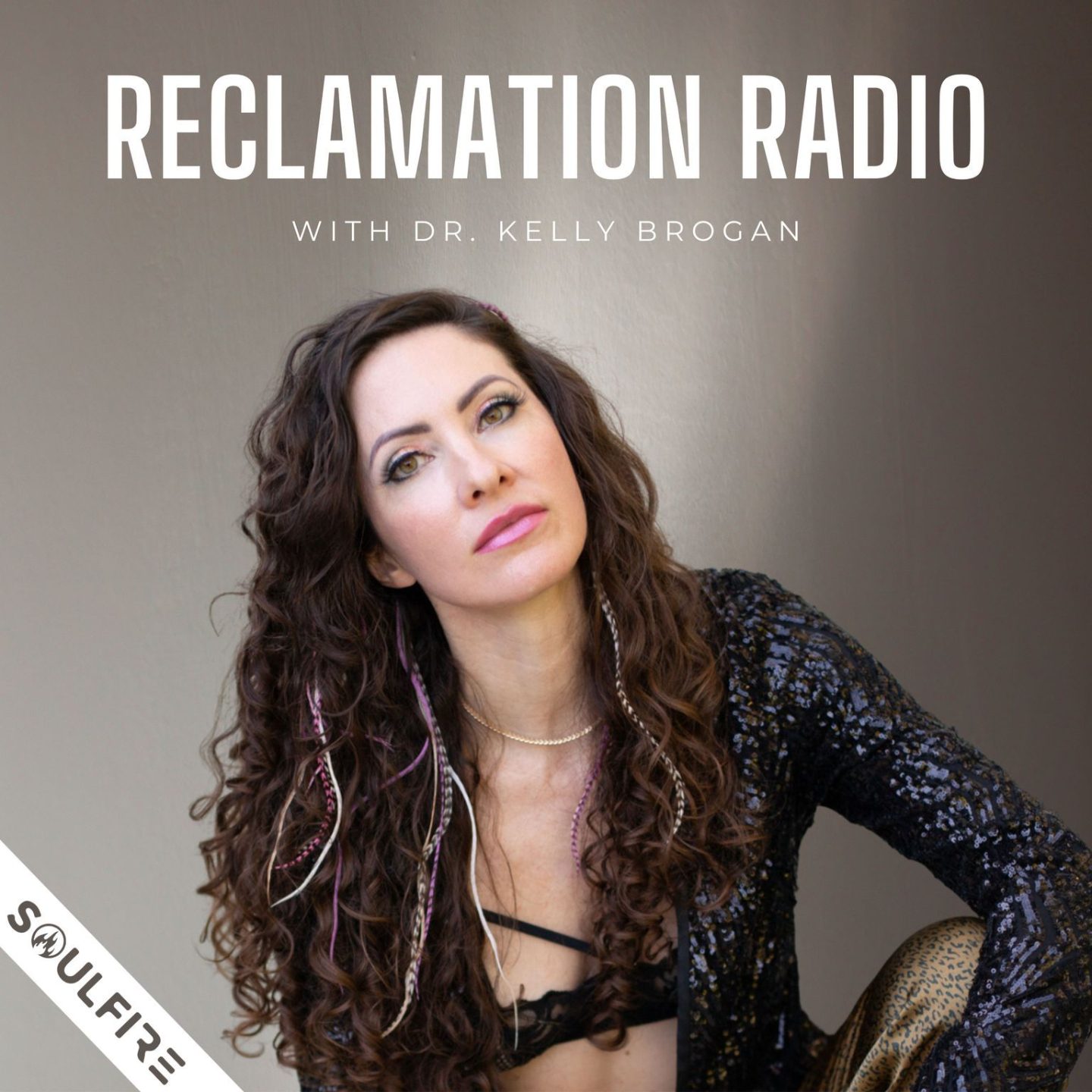 Welcome to Reclamation Radio, a podcast that guides you on a journey of self-discovery and empowerment. Hosted by Dr. Kelly Brogan, a holistic psychiatrist and medical history-making clinician, Reclamation Radio delves into new conversations, paradigms, and resources to help you move through the shame wall that keeps you arrested in victimhood, and into the lived experience of personal responsibility and the power of choice.
We're offering a FREE 7-DAY Reset!
Leave us a review on your preferred platform and receive this free gift. Your honest feedback will not only help us improve but also it will allow us to guide you better on your journey. So, don't hesitate, leave us a review today and claim your free reset!
Claim Your Reset
Episode 1
25 Ways I've Become That Which I Judged
Listen Now
Episode 4
Meet Your Disappointment - A Guided Meditation
Listen Now
Send me Kelly's latest updates!
rec·la·ma·tion:
Reclamation is what's required to truly Own Your Self.
It hurts to have unmet needs. And it sucks to scurry after crumbs when you're starving. Join Kelly Brogan MD, as she teaches us how our pain points are portals. She'll help you discover a world where every seeming challenge is a new chapter in your most audacious story. Plot twists, body symptoms, and heartbreak each represent an opportunity to own ourselves and learn to better wield the power of choice. Kelly will take you on a reclamation journey from the battlefield of victim consciousness to the sovereignty of self-devoted pleasure and expose every surprising place you've given your power away. Explore the tools you'll need to find out what you want, how to ask for it and how to stand in fierce alignment with yourself.
On this podcast, you will learn how to:
Dismantle abusive and disempowering dynamics in every realm of your life from health and medicine to politics to romance to parenting

Quit colluding with your own self-violation

Transform your relationships from codependency to interdependence

Identify the woundology that was established through your early conditioning

Explore how these wounds fuel the key battles that cause your deepest suffering and disconnection from self

Learn to cultivate curiosity about discomfort, and use pain points as portals

Probe beneath your upset to uncover the unmet needs beneath

Re-parent these needs from the driver's seat of your adult self

Smoke out your "victim story" and all of the ways in which blame is preventing you from wielding your sovereign power

Find out the reasons why you keep getting stuck and discover how to get free

Play with your polarity points, locating where you "split" from parts of yourself, and welcoming these pieces of you back to the whole

Expand your nervous system's capacity to hold challenging emotions

Learn how to love the part of you that hates what's happening

Transform unconscious reactivity to conscious response

Alchemize your shame into creative self-expression

Unleash the wildness that awaits beneath your woundology, and the many faces of your fierce feminine

Discover the depths of your desire nature, and how to get what you actually want

Turn self-devotion into a daily spiritual practice

End the war with your body, mind, and spirit, and with the people around you
Reclamation Radio is not just a podcast, it's a journey of self-discovery and empowerment. With Dr. Kelly Brogan's guidance and the wisdom of her expert guests, you will delight in the journey home to yourself...
"Listening to Reclamation has been a game-changer for me. I finally feel like I'm in control of my life and my choices."
— Lisa
About Dr. Kelly Brogan
KELLY BROGAN, MD, is a soul alchemist and threshold guardian devoted to the transformation of collective consciousness. As a young know-it-all atheist, candy-addict, straight-A MIT neuroscience major and Ivy-league trained psychiatrist, she specialized in feeding women, herself included, straight into the mouth of the medicated beast. After a Hashimoto's healing journey inspired her to sound the alarm on the bait-and-switch of big pharma, she became a renegade activist—authoring the New York Times bestseller, A Mind of Your Own, and its follow-up, Own Your Self; co-editing the landmark textbook, Integrative Therapies for Depression; and eventually becoming an honorary member of the Disinformation Dozen. She is the creatrix of Vital Mind Reset, the online health reclamation program, and the membership community Vital Life Project. She's a human, cat, and chicken mom.
Are you ready to break free from the status quo and embrace true autonomy? Tune in to Reclamation Radio and start your journey towards self-sovereignty and freedom. Subscribe now and start living a life of choice and personal responsibility

At Reclamation Radio, we value your feedback and want to hear about your journey towards self-sovereignty. That's why we're offering a FREE 7-DAY Reset on Learning to Love to anyone who leaves us a review on their preferred platform. Your honest feedback will not only help us improve but also it will allow us to guide you better on your journey. So, don't hesitate, leave us a review today and claim your free reset!
Claim Your Reset