Own Your Self
The Surprising Path beyond Depression, Anxiety, and Fatigue to Reclaiming Your Authenticity, Vitality, and Freedom
KELLY BROGAN, MD
ORDER YOUR COPY HERE
Watch other videos from this series…
Own Your Self Snippets is a video series highlighting some of the central themes from my book, Own Your Self. Each video contains a snippet of insight you can take with you to spark greater momentum towards self-empowerment.
Own Your Feelings
For years, we've been telling ourselves that our difficult feelings—sadness, rage, shame, intensity, worry—are somehow "not okay." And, all too often, we've relied on the promise of pharmaceuticals to tamp them down.
Own Your Body
She explodes the mistaken belief that our symptoms—from mood changes to irritability to fogginess and fatigue—are evidence that we are sick or broken. Then she charts a new path to get real, get well, and get free.
Own Your Self
Our experiences, Dr. Brogan argues, aren't problems or pathologies—they reflect what we need to accept, acknowledge, and transform in order to truly become who we are. This book is a journey of healing, and also something more: a journey of finally coming home to ourselves.
"Kelly Brogan engages us in a courageous conversation about the epidemic of mental health issues in our society. Her work is an important part of the understanding that will set us free, at a time when an increasingly narrow interpretation of why such issues exist—and what we need to do to heal them—is as much a part of the problem as part of the solution."
Marianne Williamson
New York Times best-selling author of A Return to Love
"Kelly Brogan, M.D., does an amazing job combining cutting-edge information along with the practical tools for you to live a healthier personal reality. Her clinical and holistic approach from years of experience in doing independent research as a successful psychiatrist will teach as well as inspire you to get real, get well, and get free. This book holds the keys to inner peace and true happiness."
Dr. Joe Dispenza
New York Times best-selling author of You Are the Placebo: Making Your Mind Matter
"Own Your Self is as compassionate as it is radical. Kelly Brogan calls you to make a change more profound than you ever thought possible—and gives you a supportive, insightful road map to guide you every step of the way."
Shefali Tsabary, Ph.D.
New York Times best-selling author of The Conscious Parent and clinical psychologist
"Dr. Kelly Brogan is a voice of sanity and compassion for our healing crises. She sings into the heart of our buried wisdom, makes clear what's broken in the culture. And backing it with science, Kelly gives us the path to genuine healing and sovereignty. This is so hopeful. I want every woman to read this—and heal."
Danielle LaPorte
Creator of The Desire Map series
"If you want to work on releasing suppressed emotions, Dr. Brogan has given you the perfect guide in Own Your Self. She encourages you to listen to and honor your emotions—and any related physical symptoms—fully and deeply, so that you may find a permanent, healing solution that gets to the root of the problem."
Kelly Turner, Ph.D.
New York Times best-selling author of Radical Remission
"This book is sourced in a deep and coherent spiritual radicalism. If you or someone you love is grappling with so-called psychiatric disorders, it is a potent instrument of intellectual liberation and practical healing."
Charles Eisenstein
Author of The More Beautiful World Our Hearts Know Is Possible
"Own Your Self is an education and a medical reformation—a much-needed island of sanity in a crazy world! Dr. Kelly Brogan is a true psychiatrist, a doctor of the soul, and a guide back home to your authentic self. Her synthesis of science, deep humanity, and practical tools for well-being are crystal clear and right on target. She empowers us all to unleash the power of self-care to bring wholeness and healing."
Joan Borysenko, Ph.D.
New York Times best-selling author of Minding the Body, Mending the Mind
"Kelly Brogan has, once again, boldly, dangerously, and clearly pushed the conversation forward on how we individually and collectively heal. Own Your Self is at once an ice bucket over the head and a warm hug calling us home to the truest versions of ourselves, and then leading us there. I am elated to have this work to refer to from here forward."
Kimberly Ann Johnson
Author of The Fourth Trimester
"Moving beyond the narrow biological boundaries of mainstream medicine, Dr. Kelly Brogan guides readers from passive acceptance of health care to personal empowerment. This book supports us to become informed, active agents in our own healing."
Gabor Maté, M.D.
Author, When The Body Says No: Exploring The Stress-Disease Connection
"Kelly Brogan's quest for truth has uncovered yet another priceless gem. This book is roadmap of relief for those yearning for authentic self-acceptance and long lasting emotional freedom."
Matt Kahn
Author of Everything is Here to Help You
Taking a deeper dive into the spiritual awakening and expansion that comes when you reclaim your real Self from conventional medicine
Identifying the most likely places you've given your power away
Understanding what the science has to say about psychedelics as a tool for awakening
Navigating health challenges with curiosity and the proper tools
Guidance, support, and many Travel Tips shared from the trenches!
Coming to a new appreciation of the meaning behind symptoms, and whether you are a canary in the coal mine
Learning the 2 major risks of medication that most doctors are not trained to disclose
Exploring the 5 reversible physical drivers of so-called mental illness
Starting the process of radical physical healing with inclusive details of Dr. Brogan's history-making 30-day protocol
Taking an emotional inventory of energy drains and toxic relationships
Order your copy of Own Your Self at your local bookstore or one of the online booksellers below.
Begin your journey home…
to your Self
Discover the meaning behind your symptoms and your struggle as a way to reclaim your health and your Self.
Take a selfie with your copy of the book and tag it with #OwnYourSelfBook on social media to spread the word!
Join Our Grassroots Movement
Be a part of this grassroots movement by sharing this message of empowerment! Your support helped A Mind of Your Own reach the New York Times bestsellers list, and enables us to encourage hundreds of thousands of people around the world to reclaim their health. Share a selfie with your copy of the book and tag #OwnYourSelfBook to be featured!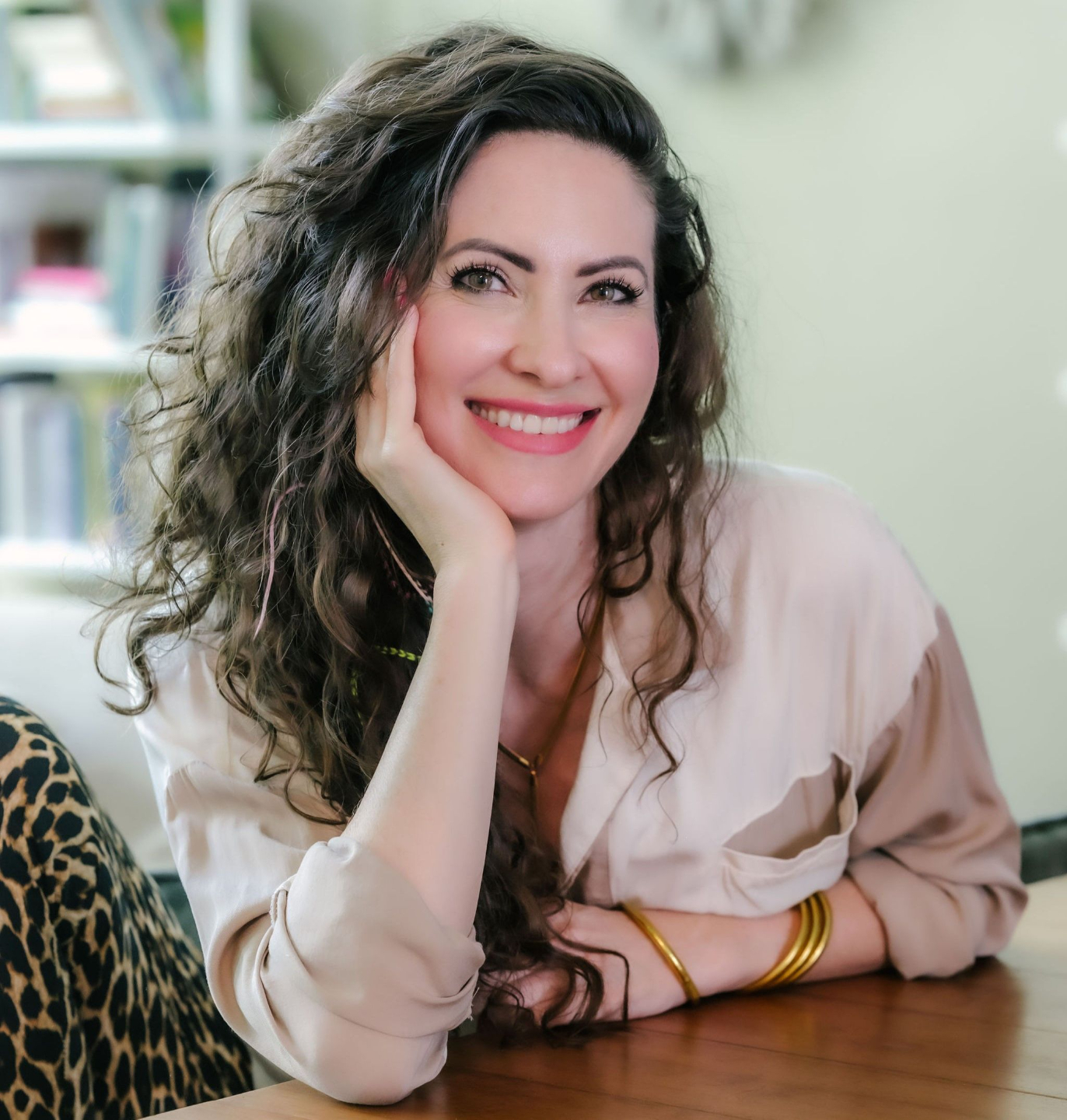 About Dr. Kelly Brogan
Kelly Brogan, M.D. , is a holistic women's health psychiatrist, author of the New York Times bestselling book, A Mind of Your Own, and the children's book, A Time for Rain, and co-editor of the landmark textbook, Integrative Therapies for Depression. She completed her psychiatric training and fellowship at NYU Medical Center after graduating from Cornell University Medical College and has a B.S. from M.I.T. in Systems Neuroscience. She is specialized in a root-cause resolution approach to psychiatric syndromes and symptoms. She is a certified KRI Kundalini Yoga teacher and a mother of two.