For any woman who yearns to reclaim joyful pleasure,
deep connection with her beautiful body,
authentically express her whole Self,
& heal the sister wound…

A *Live* Feminine
Reclamation Remedy 
Weekend w/ Kelly Brogan MD 
& friends 
Come experience your body as a divine container, explore different creative outlets & ways to play, and get radically real.
November 3-5, 2023
In Miami, FL
SAVE MY SPOT
LET'S ALCHEMIZE OUR SHAME
(and have an exquisite time doing it) 💃
Let's face it, femininity has been shamed, maligned, and diminished. By women. We are flailing and exhausted. We've been disconnected from our innate gifts – whether voice, sensual embodiment & dance, beauty & grace…
It's time for us to come together in person, woman to woman, to connect, grow the permission field and reclaim both our pleasure & power (because, sister, it's one and the same!)
I'm SO there!
Book my ticket
Get ready to tap into your body's womanly wisdom, ignite your intuition, and claim your most exquisite existence!
Inside our glorious and epic weekend we'll reclaim the feminine together
(for ourselves and for all women). 
It's time to open the permission field to be your most audacious self. So you can finally express & create from the divine feminine fire you were born to embody.

During this reclamation weekend you'll:

Smoke out your shadows and dance with the delight of honoring every single part of yourself.
Expand your creative expression as you let your inner child come out to play.
Explore the edges and soft curves of your body and experience your self and expression in new ways.
Bask in the radical acceptance of a community of women who believe in personal responsibility. 
Learn to love your own beautiful body as you alchemize shame through sensual embodiment and so many more juicy practices
Embrace your own fierce (and soft!) femininity with the help of myself & the fully embodied women I admire the most.
It's all unfolding in a judgment free zone of powerful, aligned women who are ready to dance beside you and hold out a hand to help you bust through any blocks in the way of your fullest expression!
If your Fierce Feminine Fire needs the spark of supportive sisterhood…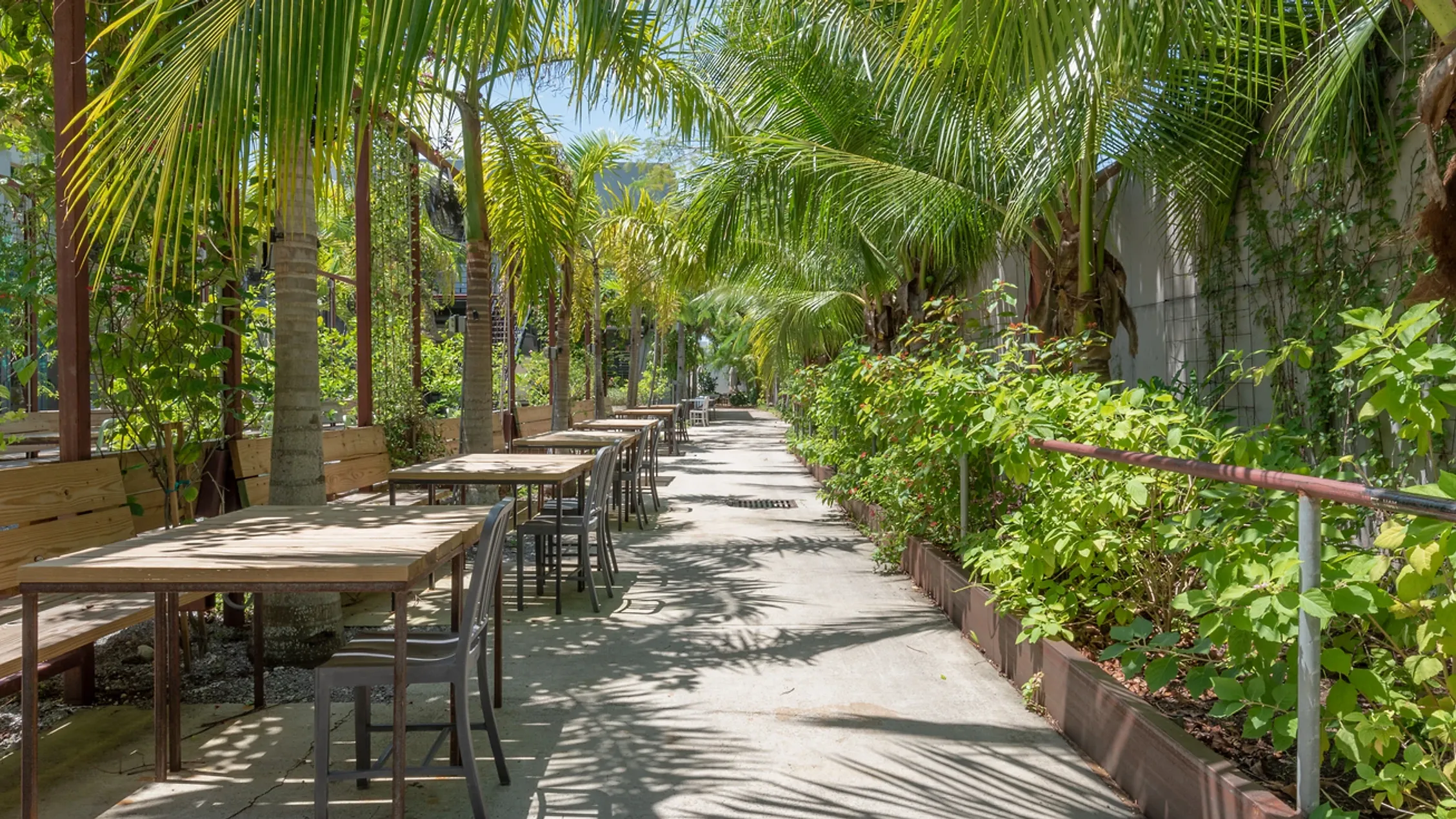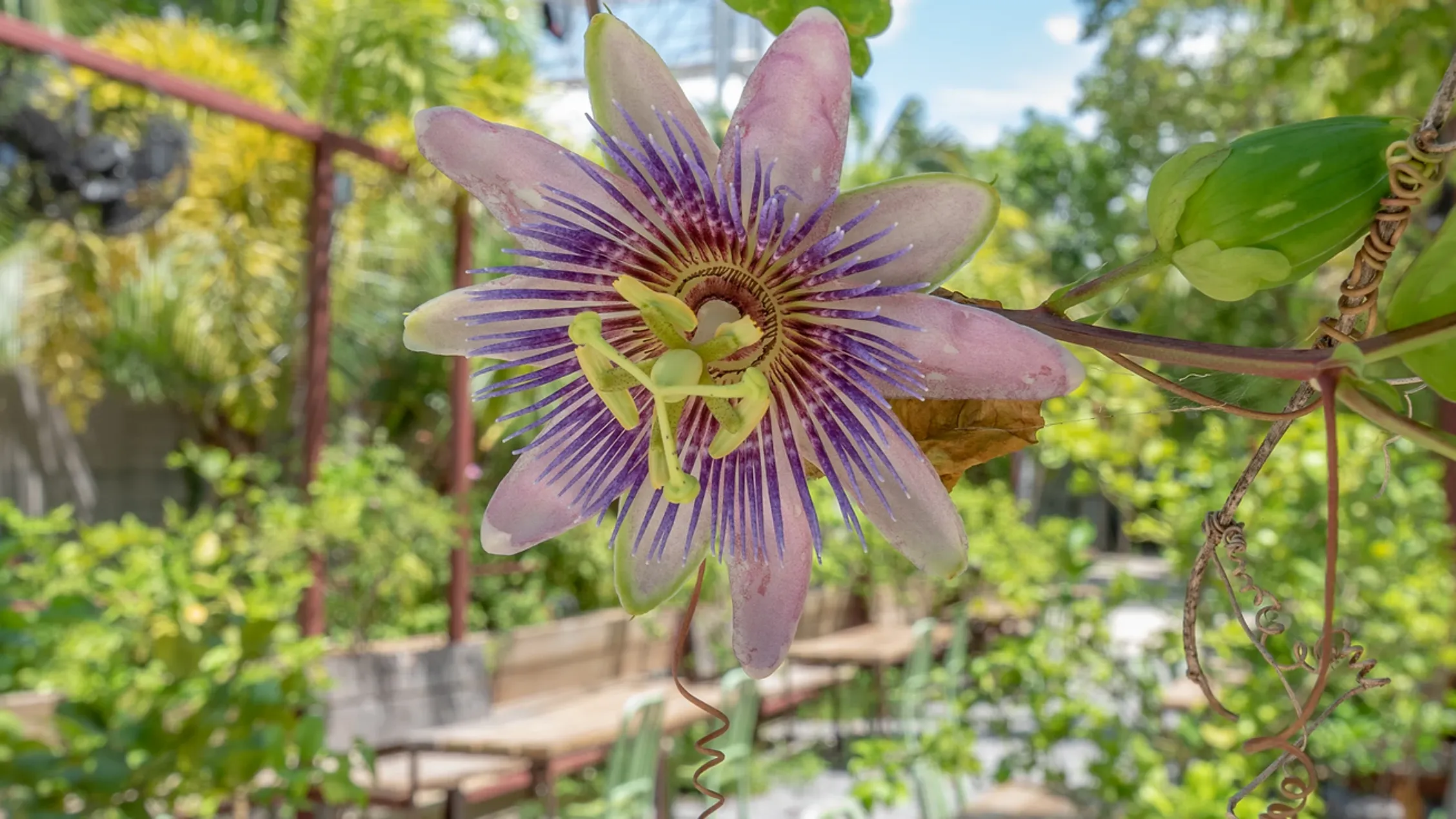 HERE'S YOUR ITINERARY
Can I get a drumroll?
(or maybe a body roll…) 


Luxuriate in A Weekend That Will Set You FREE!
We "work" in the morning & we play (aka "(t)werk" 😘) after lunch
This is going down all of Saturday + Sunday… and we mean alllll day (From 8am - 8pm → this is an action packed activation, lovely human!)
SATURDAY
November 4, 2023
☀️Morning☀️
~Work~
Welcome & Registration
S-Factor Movement: Shamework With Kelly Brogan
Joy Alchemy: Body Reunion With Daniela
Lunchtime!
Nourishing lunch, included with your ticket
🌚 Afternoon 🌚
~Play~
Theater of Love: Turn your pain into art With Madelyn Moon
Body Roll Basics: With Ellie
 Twerk 101: With Simone
BossChick Dance
Workout: With Simone
+ SURPRISES & GOODIES!
*Please note this schedule may shift slightly, as we make way for feminine creative flow & add even more juiciness into the mix!*
☀️Morning☀️
~Work~
Osho Dynamic Meditation: With Akasha
Family Constellation: With Amerly
Lunchtime!
Nourishing lunch, included with your ticket
🌚 Afternoon 🌚
~Play~
Take, Allow, Serve, Accept: With River
Meet Your Domme and Sub: With Kimi
Birth Your Wild Voice: With Hanna Leigh
Grind It: Hip Opening Sensual Movement With Wendy
Audacious Embodiment Q&A: With Kelly Brogan 
+ SURPRISES & GOODIES!
I'm SO ready to embrace my fierce feminine force, for life!
Book My Ticket
Meet Your Embodiment Entourage
Come home to your body with fierce feminine catalysts
who are ready to hold space for you and LIFT you up.
YOUR HOST
Holistic Psychiatrist, Best-Selling Author, & Sacred Provocateur
Kelly Brogan
I'm really good at something…
Giving women permission.
Permission to no longer believe they are broken.
Permission to drive outside of your lane.
Permission to be the villain.
Permission to own all that you've always been.
Permission to alchemize struggle into the specific pleasure of who you are…
I've given this permission to myself because other women held out their loving hands to guide me in the dark passages of feminine reclamation…
That's why I decided to curate the perfect weekend experience to connect a group of women, presenters, and practitioners to answer the call to get audacious and to strip away, shake loose, and stir up old patterns, identities, and body forms.
Come play with us in Miami as we come alive in our beautiful vessels and unlock the life force that generations of women have been aching to claim.
I've gathered together world-class women I deeply admire who hold and embody the full spectrum of femininity in all of her shades. Together we'll walk each other home to wholeness. This work needs to be done for the collective, and the good news is it's going to be very pleasurable 💃
MY FIERCE FEMININE INNER CIRCLE
Simone Sobers
Dancer, Twerk Queen 👸🏾, Sacred Sex Coach
Kimi Inch
Kink Educator & Somatic Healer
Madelyn Moon
Creative Intimacy + Embodied Expression, Radiant Intimacy
Author of Artist of Love
Amerly Centeno
Family Constellation Expert & Integrative Wellness Coach
Daniela Garcia
The Joy Alchemist, Holistic Life Coach
Akasha
Mystic, Healer, & Emotional Alchemist
Wendy
Pole Dance Instructor
Hanna Leigh  
Voice Doula, Ancestral Earth Mama
Ellie 
Exotic Dance Instructor
Meet Your Mentors
The Badass Women Who'll Be Holding Space for Your Audacious Embodiment
Let's Alchemize Our Shame
(AND HAVE AN EXQUISITE TIME DOING IT) 💃
Let's face it, femininity has been shamed, maligned, and diminished. By women. We are flailing and exhausted. We've been disconnected from our innate gifts – whether voice, sensual embodiment & dance, beauty & grace…
It's time for us to come together in person, woman to woman, to connect, grow the permission field and reclaim both our pleasure & power (because, sister, it's one and the same!)
I'm SO there!
Book my ticket
THIS IS GOING TO BE MASSIVE MEDICINE FOR YOUR SOUL
As women, we deeply need this lifeline back to our sensuality, sanity, and selfhood.

Most of us don't know how to even BE women. It's SO easy to feel like you're doing it wrong.


Because all the people pleasing, good-girl syndrome, inner-slut-shaming has likely separated you from the joyful, expressive, passionate parts of yourself that need to be embraced. So you can walk through the world with all the power you possess: heart, womb, throat – ready to express. 
Deep inside you  know there are hidden depths to your experience of womanhood — it's just difficult to free yourself from the competition and comparison that can sometimes crop up in the sisterhood. ( ⇐ Be honest, we've all judged the woman in yoga class who moans a little too freely, while secretly silencing the screaming inside ourselves.)
You might long to find real connection with embodied and vivacious women, women who speak and own their truth, who harness their womanness, and are in touch with their bodies, values, and boundaries —  but you need to get to a place of acceptance and bonding with your own beautiful core before you can meet them fully in play and pleasure. 
That requires audacity. It requires courage. It requires a willingness to fully open up to new experiences, new ideas, and a vast new understanding of yourself. 
Which can be scary as f*#k! 
(But it doesn't have to be!)
↡
  True openness can also be liberating, energizing, empowering, and downright magical. 
(trust me, it's totally 100% worth it!)
Be prepared for the inferno that builds when you meet up with other women who carry the spark of alchemical magic within them, ready to set a blaze of passion-fueled transformation!  
There's so much beauty in witnessing a group of women heal each other by healing themselves, and empowering themselves by energizing each other.  
When you're in community with other women working to see the divine within all of us, you come to see beauty and truth in all its expressions — and learn to recognize it in yourself, too. 
When you witness passionate embodiment and true sensual connection, you open the permission field to accept and embrace your own essence.
THE BEST PART? 
All it takes is a moment. All it takes is a weekend in non-judgmental sisterhood to create belonging.
Once you finally feel fully embodied – 
your spark is lit for life. 
This isn't about coming home and having a to-do list of daily practices to check off each day like a good girl..
Because the truth is:

There is no wrong way to be a woman. There's only your way. And it's evolving every damn day.  
When you smoke out the shadows and transmute the trauma that keeps you from connecting with your fierce feminine power and truly embody your core values, you give yourself permission to choose your own path home to your true self. 
During our transformative weekend, you'll be invited to recollect the parts of yourself that you've cast out. On the Madonna Whore spectrum, you'll be able to sample the whole buffet and really try on ALL the roles.
This is an alchemical opportunity to transmute your shame into creative expression, and take that repatterning with you, for life.
Which means this weekend will change you, no homework required, accept the invitation of no longer ignoring your feminine impulses, and taking your inner child's creative wishes very seriously, so you can feel free, alive, and like the YOU you most love to embody. 
THIS IS YOUR RECLAMATION REMEDY:
Walk Your Path with Audacity
Get ready to wholeheartedly accept yourself. From the tips of your toes, (not matter what kind of shoes you wear)) to the center of your heart and soul (where the instincts you've learned to silence are just waiting to be recognized as the loving guide who only wants the best for you), through the depths of your mind, (that has been programmed to find lack through comparison and bear struggle in silence) and out the ends of your wild, untamable crown of gorgeously feminine hair. 


Get in on this juiciness…
I'm SO in!
Claim Your Space
Sign up now & get a jump-start on counting down the days til you join us in MIAMI!

Read on for something a little more lux 👇

WANT SOMETHING MORE LAVISH & LUXURIOUS? 💅
Right this way, lovely human…
↡
Join Us for An Even More Intimate & High Touch Experience
↡
↡
↡
INNER CIRCLE: VITAL VIP
A whole extra day of embodiment with the following swoon-worthy small group experiences to enjoy
*Intimate Container, Capped at 50*

Join us a day early on Friday, which is Venus's day after all! So let's claim some extra space to be our most goddessy selves (shadow & light varieties are invited of course!)
Small Group Experience of Your Choice with Kelly's Fave Teachers: Get focused teachings & attention in a small group, and a whole extra day of play. Choose 2 of these 5 areas to focus on: Pole Dance, Voice Activation, Tantric Dance, Family Constellations and Heart Expansion Ceremony 
Fierce Feminine Friday Evening Welcome Reception: VIP welcome reception with Kelly and 60 of her closest friends, where you can connect with truly embodied women over the best mocktails in Miami and delicious eats.
Audacious Embodiment goodie bag


It's a goodie bag, but you don't have to be a "good girl" to get gifts



Premium seating during weekend workshops


Get cozy and claim your space just the way you like it.



Complimentary access to Kelly's course: The Faces of Fierce Femininity 
Keep the fierce feminine coming! 
Plus, everything included in the Audacious Embodiment Ticket!
*Reach out here to request a payment plan for this ticket
BOOK INNER CIRCLE
INNER CIRCLE: LUX 
The Most Intimate Level of Experience with Kelly Brogan & Audacious Embodiment Leaders
*Includes One-on-One Sessions with Kelly & 2 Embodiment Leaders of Your Choosing*
Only 6 spots available💞
Events begin on Thursday morning


As part of Inner Circle Lux, You'll Experience:
A sumptuous stay at a private villa-style mansion (in a Tropical Oasis)


Your accommodations are covered, sister! From Thursday - Monday AM, stay and play at this villa-style mansion. With a large swimming pool, poolside dining area, kayaks available, private movie theater, massage room, gym, pool table and our own private 🪩 DISCO ROOM !🕺





*Limited amount of private rooms available

.

Book pronto to ensure a private room!

*

 
90-minute deep dive consultation with Kelly Brogan herself


Check in and really focus on where you're at, and what you'll be working with & playing into over the experience.

2 private 1:1 sessions with featured Audacious Embodiment teachers of your choosing.
Get bespoke 1:1 experiences with Kelly's embodiment entourage, so you can go deep & reap the huge rewards of exploring the essence & edges of your embodiment, fully expressed (and give no more Fs)
Private Inner Circle Lux dinner on Thursday night


Get to know our community - meet your future partners in shine.

1 hour massage session at the Villa


Feel fully pampered, nourished, and relaxed with a dreamy private massage to ease into your Audacious Embodiment weekend.

Private 30-minute photography session plus a gallery of images from the weekend to capture the Audacious experience


You'll receive premium photos & footage of the event to reflect on and share your experience.

Fierce Feminine Friday Evening Welcome Reception
VIP welcome reception with Kelly and 60 of her closest friends, where you can connect with truly embodied women over the best mocktails in Miami and delicious eats.

Front row seats in rooms & sessions/workshops
Get right up in the action, if you like!

Elevated Essentials Kit
With knee pads (cause rolling on the floor is how we roll 😉), an eye mask, yoga mat and everything you need to take your experience to the next level.

Complimentary access to Kelly's course: The Faces of Fierce Femininity
Keep the fierce feminine coming!

Plus, everything included in the Audacious Embodiment Ticket!
Get the lux experience.
*Reach out here to request a payment plan for this ticket
SAVE MY SPOT
 One word that I use to describe Kelly is Hallelujah! It's such a relief but also exciting to share this time in her presence. I love her openness, honesty, and vulnerability about her own humanity, it helps me to accept and be honest about my own faults and learning. I love the way she honors each person that asks her for advice. I love everything about her and I'm so grateful to have these talks with her. Thank you Kelly and your team of angels.
❤️ ALEXANDRA
THIS IS YOUR RECLAMATION REMEDY IF…
Still wondering if this soul-baring, specially curated experience is the right vehicle for your self-awakening?
Audacious embodiment is right for you if: 
You want to heal the disconnect deep within, that keeps you feeling like you're

not doing YOU

, a stranger in your own life.

You feel divorced from your own sensuality, shamed by your own strength and sex appeal, and confused about what's so good about being good, and so bad about being a baddie! 

You're ready to make real connections, both with yourself and with a community of fiercely (yet sweetly) feminine embodied women. 

You're excited to explore the delightful intersection where the Madonna blends with the Whore (aka your inner good girl and bad girl) on the sensuality spectrum of feminine energetic expression

You need to challenge the roles you've been forced into by good men, bad men, and society at large 

You want to enrich the relationships in your life by showing up as wholly self, and give those who love you the chance to accept you wholeheartedly, because they can finally see the real you
You're curious about trauma —what it is, how it affects you, and most importantly, how to MOVE IT OUT!

Your nervous system could use some fine tuning to help you access more joy and pleasure. 

You want to be BRAVE! Speak your truth, reclaim your intuition, and live authentically! 

You want to find peace in the process and timing of life's evolution

You think dancing is a great way to channel your inner goddess, get in touch with your body, and get some dang good exercise! 

You know you've been deceived and lied to by the mainstream — and now you want to stop lying to or denying any part of yourself.

 

You want to feel ALIVE in your life again! 
If you're enthusiastically nodding your head to even 4 of the bullets above...  
... and you get that golden glowy feeling of being in the right place at the right time, then I'd say this is the curated experience for you!
This isn't about being good at dancing or singing. It's not about being good, period., It's about exploring uncharted waters, and getting to know the dragons that hangout there. 
It's about switching up your archetype, and embracing the dualities within.  
It's about embracing the creative power inside you, and directing it in beautifully feminine expression. So you can welcome any parts of your self that you've discarded back into your loving care.  
AND ALL OF ☝️IS WAITING FOR YOU!
JOIN YOUR RECLAMATION!
Got more questions? Great, I've got answers for days!  
But here are a few of my most frequently asked Q&As:

 
Sensual embodiment and singing… I am NOT equipped! Do I need to be a dancer or singer to reap the rewards of the experience?
What if I embarrass myself?
But what will my partner say?
What are the closest airports I can fly into?
What's included in my ticket price?
Will there be a recording?
What's the refund policy?
Do you sell single day tickets?
Are Meals Included in my ticket?
Where is the event located?
When should I plan to arrive and leave?
Do I need to bring anything?
Do you offer ticket payment plans?
This is your chance to initiate yourself into into audacious embodiment and expansive expression
After I put down my prescription pad and started to treat the people underneath the diagnosis, I realized that what most people suffer from is a complete disconnect from their truest selves. Many don't even know who they really are, underneath. 
And that goes double for women! Just the word "woman" comes with so many expectations and preconceived ideas, and most don't have much room for dreams or nuance. 
Through my own journey of self-reclamation, I found great power in reconnecting with my body and my voice. To find flow with your own physicality as the instrument is a fast track to reclaiming your power, your spirit, and your life. 
Pole dancing and singing were my gateways to myself, and I know combining shadow work with sexy, self-affirming play and practice can help other women find home within themselves by transmuting old ideas about what they 'should' be, and embracing who they were born to be. 
And you KNOW I only invited the best of the best when it comes to soul aligning practice and total embodiment alchemy. (No joke,  one of them is radio dark in a cave reconnecting with silence, stillness and her own divine spark, preparing to meet you for reals in Miami.)
Together we're going to shake you up and help you take back you the keys to your own embodiment. 
You're here because you've done so much of the good work. You KNOW about the toxicity in the general field. You know you've been deceived to and lied to by the main stream. 
And now you want to stop lying to or denying any part of yourself. 
And I want to celebrate that impulse, sister! That is, in fact, why this event was created.

Because who on earth is connecting the dots from the psyops, all the way to sacred sensual embodiment? We are, that's who! 
It's easy to sit in victim consciousness and believe life is something that's happening to you. 
It takes courage and audacity to choose to step further into your own authentic power and live a life by design.  
To hold a mirror up to your shadows and invite them to teach you about the healing you need to do in order to accept all of you. 
The goal at the end of our time together is to have you leave this experience trusting and honoring your creative impulses as a bold, sensual, embodied woman. 
So any time you have an urge to enroll in salsa lessons, garden, sew, or try any new hobby to your inner child's delight, or feel sexy for free, you won't have to go through all the layers of social programming and shame to finally give yourself permission to DO YOU!
So your daily life reflects your inner truth, and authenticity is something you live, eat, and breathe, without compromise or excuses. 
We want to help you build your own clear, solid, trustworthy masculine container, so you have the safety and stability to sink into your feminine whenever your  heart desires — without all of the doubts, insecurities, and fears that come up when you get a little rush of feminine creative energy or sensual urge. 
To live life fully embodied and audacious from every fiber of your being!
Book Your Audacious Embodiment Experience!
TL;DR? That's cool. 
I'll give you the breakdown on everything we outlined above, down below 👇
Because in this carefully curated, absolutely Audacious Embodiment experience, you're going to get:

✅ An amazing, life transforming experience that connects you with the goddess within you, gives you permission to live a truly authentic life, and makes you feel ALIVE 
✅ A feeling of true embodiment that will be yours to take with your forever, so you can audaciously lean into your feminine side knowing you can handle the ride!
✅ A more in tune and less inhibited relationship with any and all parts of your self that have been living in discord inside you for so long — and a couple new moves on the dancefloor to help you really feel your most confidently sensual alchemized and embodied self.  
For any woman who yearns to reclaim joyful pleasure, deep connection with her beautiful body, authentically express her whole self, and heal the sister wound… 
This is for YOU!
There's a spot for you in Miami, where fully embodied audacious women are waiting with open arms to witness you step into your divine feminine glory! 
JOIN NOW